Mangla Rubber Technologies has been a single window solution provider for all your rubber & plastic sealing needs.
Our Food contact (FDA) suitable rubber grades and Industrial rubber grades (non-FDA) are time tested. Credits to our strong knowledge in Materials Engineering. We work closely with Research Institutes and IIT level engineers work day and night to get optimum solutions to you.
We understand the Sugar and Distillery industry and its machineries in & out. Thanks to our three decades of excellence in this field.
Our experience encompasses working with national and international OEMs for sugar and distillery machineries and working directly with the users. Our client list includes more than 350 Sugar and Distilleries in India and abroad.
We have a huge range of moulds and dies under our developed range helping us to provide quick deliveries. With our in-house mould development facilities, we are able to manufacture unique customer specific moulds for rubber solutions within no time.
Discuss your requirements, please get in touch with our experienced team here.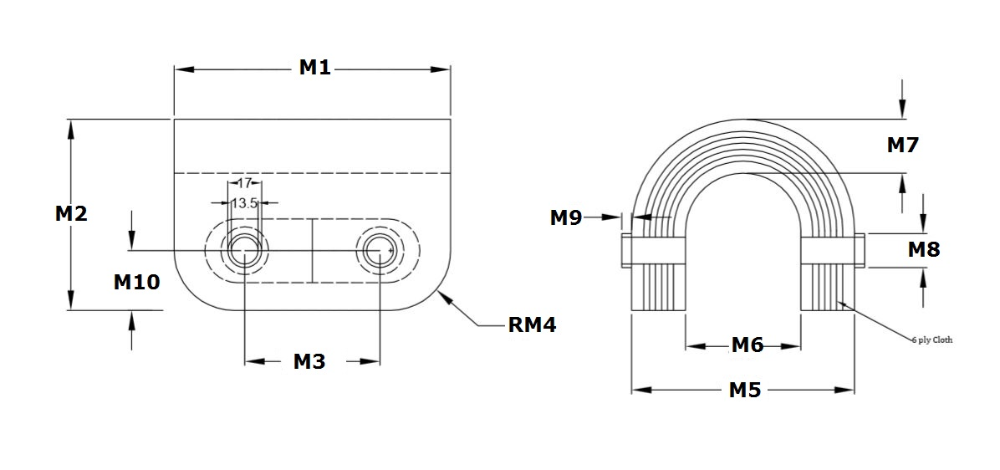 U Coupling for Centrifugal Machines are a vital part of the Centrifugal house. The quality of these U type Couplings can affect the productivity and efficiency of the Centrifugal house in a Sugar Mill.
Hence, a good quality U type Coupling is must.
We offer you Mangla make coupling tried and tested for several decades.